:

:

:

:

Breast/Chestfeeding Support
Breast/Chestfeeding Support
Breast/chestfeeding support
Human milk protects infant and parent health and provides optimal nutrition. A nurse/certified lactation counselor is here to assist you in meeting your infant feeding goals.  What benefits come from connecting with a lactation counselor?
Make a plan for feeding that meets your family's needs
Prepare for an easier start with an understanding of newborn reflexes, feeding cues, and managing milk supply
Weigh your baby and build confidence
Overcome breastfeeding challenges toward a comfortable, enjoyable bonding experience
Get familiar with positions and strategies for latching
Learn to express and store your milk for emergencies or planned time away from your baby
Make a plan for expressing milk at work and find support in conversations with employers
 Get help with balancing the introduction of solid foods with continued breastfeeding
Learn about how to produce milk again if you've stopped and want to start again
Navigate lactation after pregnancy loss
Find support for weaning
Helpful links:
Resources:
American Academy of Pediatrics  – Breastfeeding
Engage
You can request a free nurse visit to support you at any point in your journey. Visits will be tailored based on your goals and will take place in the home, a place of your choosing, online, or by phone.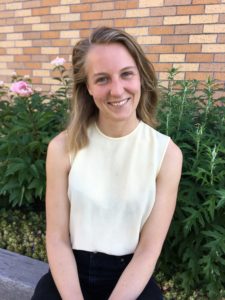 To make an appointment, contact:
Hannah Miller, RN, PHN, CLC
tel. (218)387-2330, mobile (218)370-2074