:

:

:

Oral Health Task Force
Oral Health Task Force
The Oral Health Task Force is a homegrown solution unique to Cook County that works to provide dental care to the children of Cook County and the Grand Portage Band of Lake Superior Chippewa at Grand Marais Family Dentistry. The Task Force provides community education on the importance of early preventative care and provides financial assistance through a generous sliding fee scale that makes dental care more affordable and accessible, including transportation to appointments if necessary.
In addition to leadership from the Sawtooth Mountain Clinic, the Task Force includes representation from:
Grand Marais Family Dentistry,
North Shore Health Care Foundation,
Local schools and school nurses,
Cook County Public Health & Human Services,
Grand Portage Health Service
The OHTF employs an Oral Health Educator/Hygienist and works with Grand Marais Family Dentistry and the Sawtooth Mountain Clinic for care provision.
Why is dental care so important?
Having healthy teeth is an integral part of children's overall health and well-being. Early preventive care such as screenings and sealants can keep teeth healthy and reduce the need for expensive restorative care later. Although tooth decay is almost completely preventable, it is the most common childhood disease. Studies show links between ear and sinus infections, weakened immune systems, diabetes, and other serious illnesses. Lack of dental care can affect children's speech, nutrition, growth, and development. Over 51 million school hours are lost each year due to dental-related illness.
Each year, the Oral Health Task Force completes screenings in all local schools, fluoride applications and sponsors two "Free Day at the Dentist" events (Spring & Fall) for those ages 0-26 without dental insurance.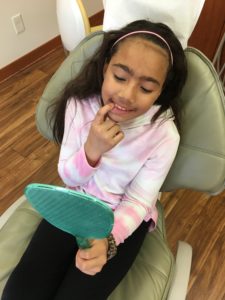 What do dental screenings involve?
This is a basic screening to help us understand the needs for dental care. We will look to see if a child has sealants, whether they have been to a dentist, and who has greater needs for dental care. We will send follow-up letters to parents of children who we believe could use further care.
Getting dental care for your child
A screening does not replace regular dental care. The Oral Health Task Force has a sliding fee payment program for those without adequate dental insurance as well as transportation assistance if needed.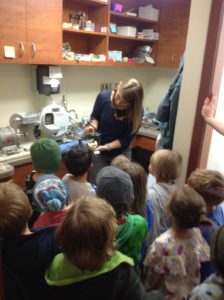 For more information or questions, contact Bonnie Dalin at (218) 370-2559 or bjdalin5@gmail.com
-or-
Oral Health Task Force C/O
Sawtooth Mountain Clinic
513 5th Avenue West
Grand Marais, MN 55604
Resources:
Additional support for the Oral Health Task Force is provided by:
Arrowhead Electric Cooperative
Cook County Community Fund
Cook County Public Health and Human Services Community Funding
Cook County Whole Foods Coop
Delta Dental of Minnesota Foundation
Grand Marais WISE
Lloyd K Johnson Foundation
Medica Foundation
Minnesota Dental Foundation
Minnesota Department of Health
Northland Foundation
Otto Bremer Foundation