Our Providers
Meet the dedicated providers of Sawtooth Mountain Clinic.
Medical Staff
Sandy Stover, MD
I was born in the Twin Cities, and did my college years at UMD; Medical School at the University of Minnesota; and returned to Duluth for Residency.  I am interested in end-of-life/palliative care. I have lived in Grand Marais since 1990.  I'm married to Ralph Larsen and we have two daughters.  I knit, read and sail when weather permits.
---
Paul Terrill, MD, FAAFP
I've been a physician at SMC since 1991.  I received my medical degree from the University of Minnesota and completed graduate training in Family Medicine at the Duluth Family Practice Center.  My practice includes the performance of no-scalpel vasectomy and colonoscopy.  Lake Superior Medical Society 2010 Physician of the Year honoree.
---
Jenny Delfs, MD
I graduated from the University of Iowa medical school in 1991 and married Jeff Kern a week later.  We lived in Duluth where I did my residency before moving to Grand Marais in 1996.  We have two sons.   I enjoy being a part of this lively community and taking care of my friends and neighbors.  I love working with the team at SMC to care for patients through the full spectrum of their lives.  I am especially interested in helping patients with chronic conditions manage their disease.
---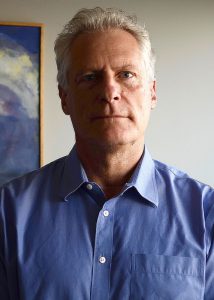 Michael Sampson, MD
Family Medicine Physician, hired in October, 2009.  Attended University of MN medical school and practiced medicine for 16 years in Vermont, prior to returning home to Minnesota.
---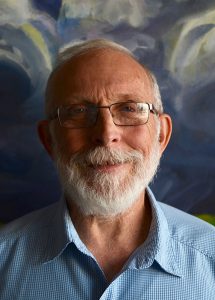 Milan Schmidt, MD
I started at SMC full time as of August 1, 2011.  I and my wife Carolyn have purchased a house in Croftville and also have had a cabin in Hovland for over 15 years.  I am interested in weight loss and wellness and helping people make healthy lifestyle changes.
---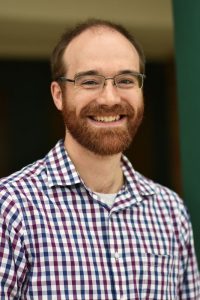 Kurt Farchmin, MD
Dr. Kurt Farchmin attended medical school in Duluth, MN as a part of the Rural Physician Expansion Program (RPEP) and completed his residency in Souix Falls, SD.  "I've always known I wanted to settle in a small town," Farchmin said, "I liked Duluth, but I wanted to be part of a community, a smaller clinic."  In 2013, Dr. Farchmin shadowed Dr. Terrill and Dr. Stover as a part of his residency requirement.  "They were great providers to work with," he said "and Dr. Nancy Rova and Dr. John Wood, who I knew through medical school, spoke very highly of Sawtooth Mountain Clinic.  I knew the Federally Qualified Health Center model that SMC operated under would allow me to practice medicine instead of business.  That was a big draw."  When asked what drew him to medicine, Farchmin said "My mom inspired me to be a doctor, she was a family physician."
In addition to his work as a doctor, Dr. Farchmin enjoys being active outside, regularly cross-country skiing, biking, canoeing and hiking.  "I've hiked a majority of the Superior Hiking Trail over the years.  In fact, the first time I saw Grand Marais, it was via the hiking trail. The view was spectacular." Also a mandolin player and a woodworker, Farchmin hopes to get involved in the area's thriving art community.  "I'm really glad to be here," he said.  "Cook County and Sawtooth Mountain Clinic feel like a great fit for me."
---
Lisa Zallar, CNP
I graduated from the College of St. Scholastica as a Certified Family Nurse Practitioner in 2007 and began working at the Sawtooth Mountain Clinic in June of that year.
---
Jane Asay, LICSW
I am a Clinical Social Worker licensed in the state of Minnesota. I completed my Masters in Social Work from the University of Minnesota, Twin Cities and joined the team at the Sawtooth Mountain Clinic in the Fall of 2017.
I am originally form the Pacific Northwest. Although I love and miss the ocean, I am so grateful to call the shores of the Big Lake my new home.  I believe that the most profound healing occurs when we are able to support the whole person (mind, body, spirit, heart, and community) and I am excited to be a part of an integrated care system that is also committed to this work!
I work with clients using a collaborative and holistic approach in order to cultivate the hope and courage to heal and grow. I provide short term and long term therapy for individuals, families, and couples across the lifespan with a wide variety of concerns.  I highly value research and professional growth and am committed to staying well-informed of research and complimentary healing modalities to incorporate into my practice.
---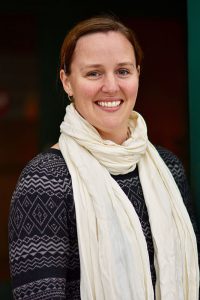 Sarah Dragswiek, LICSW
I was raised in the Twin Cities but attended college and graduate school in Los Angeles, obtaining my MSW from the University of Southern California.  I practiced in Minneapolis for 10 years at Washburn Center for Children before moving to Grand Marais with my husband and two sons in June 2016.  The North Shore has been a favorite place of ours to visit for years, and I am so excited to now call it home.
---