Our Providers
Meet the dedicated providers of Sawtooth Mountain Clinic.
Each of our providers work with all people regardless of gender, race, ethnicity, age, disability, sexual orientation, gender identity or expression, or national origin.
Medical Staff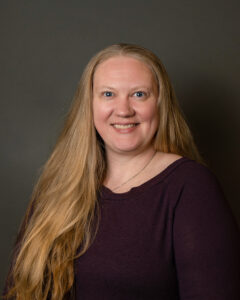 Melissa Brooks, CNP
I became a Nurse Practitioner in 2013. I practiced in Alaska and Washington prior to joining the SMC team in May 2022. I love living and working in rural/remote areas with my family where we can explore, forage, and appreciate nature.  I enjoy working with a variety of patients of all ages. I particularly enjoy women's health, children, and teens.
---
Mary Cady, MD
I graduated from the University of Minnesota Medical School in 1993. I worked at a wonderful clinic in St Paul for over 25 years doing full practice family medicine until we decided it was the right time to make space for more travel and free time. I have been coming up to Grand Marais for ~40 years (in all seasons) to enjoy the peace and beauty so when it came time to search for a temporary job this was the first place I looked. I feel so fortunate to work with such an amazing staff as well as wonderful patients up here in the Northland. I am happy to see all patients and tend to specialize in Women's Health and Pediatrics.
---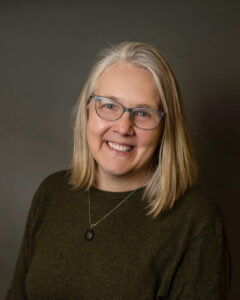 Jenny Delfs, MD
I graduated from the University of Iowa medical school in 1991 and married Jeff Kern a week later.  We lived in Duluth where I did my residency before moving to Grand Marais in 1996.  We have two sons.   I enjoy being a part of this lively community and taking care of my friends and neighbors.  I love working with the team at SMC to care for patients through the full spectrum of their lives.  I am especially interested in helping patients with chronic conditions manage their disease. I additionally see patients at Grand Portage Health Services.
---
Kaylan Dix, CNP
I started at Sawtooth Mountain Clinic as a nurse practitioner in 2021, and I have been a registered nurse since 2007. In 2018 I did a clinical rotation and scholarship project at SMC, which is how I got to know the clinic and grow to appreciate the community and lifestyle in Cook County. I truly enjoy caring for and connecting with people of all ages. I feel so lucky to be situated in this place of natural wonder and wonderful people.
---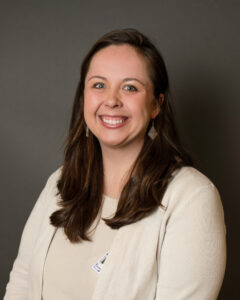 Catherine Hansen, MD
I started at Sawtooth Mountain Clinic in October 2018. I attended University of Minnesota Medical School and completed residency at the University of Minnesota – North Memorial program in Minneapolis. My professional interests include full spectrum family medicine, women's health, mental health, and addiction medicine. Outside of work I enjoy traveling, hiking, ceramics, and spending time with my dog.
---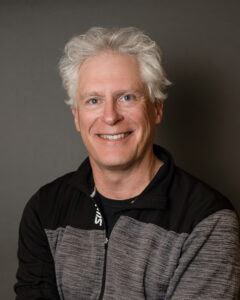 Michael Sampson, MD
I have been a family medicine physician at SMC since October, 2009.  I attended University of MN Medical School and practiced medicine for 16 years in Vermont, prior to returning home to Minnesota. In addition to my practice at Sawtooth Mountain Clinic I also serve patients at Grand Portage Health Services.
---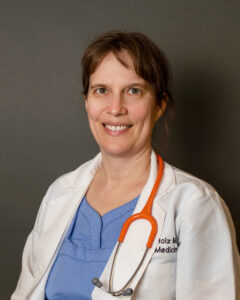 Allison Stolz, MD
I started on a part-time basis at SMC in 2022. My husband and I have a cabin in Cook County, but we live the rest of the time in the Twin Cities where our kids are finishing up high school. I graduated from the University of Minnesota medical school in 2000 and did my family medicine residency through Fairview-University hospital. My areas of clinical interest include pediatric and adolescent health, preventive health, eating disorders, and mental health.
---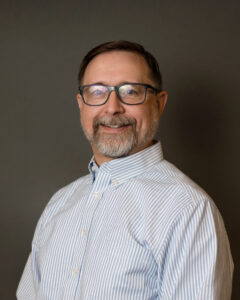 Paul Terrill, MD, FAAFP
I've been a physician at SMC since 1991.  I received my medical degree from the University of Minnesota and completed graduate training in Family Medicine at the Duluth Family Practice Center.  My practice includes the performance of colonoscopies.  Lake Superior Medical Society 2010 Physician of the Year honoree.
---
Behavioral Health Staff
Jane Asay, LICSW
I am a Clinical Social Worker licensed in the state of Minnesota. I completed my Masters in Social Work from the University of Minnesota, Twin Cities in 2012. I joined the team at the Sawtooth Mountain Clinic in the Fall of 2017.
I work with clients using a collaborative and holistic approach in order to cultivate the hope and courage to heal and grow. I provide short term and long term therapy for individuals, families, and couples across the lifespan with a wide variety of concerns.
---
Melissa Beseres, LICSW
I received my Masters in Social Work from the University of St. Thomas – St. Catherine's University in St. Paul, MN in 2017. I am committed to creating a safe environment for those looking to overcome addictions to alcohol and drugs, depression, anxiety, and other stressors that affect all of us at some time in our life. I consider myself an active therapist, combining experience, education, skill work, and a down-to-earth, realistic approach to therapy. I have a strong interest in those looking to explore their grief and loss. I also have a strong passion for group work. I believe groups can help us heal, make us feel less alone, and even inspire us to help others.
I see patients once a week in Grand Portage.
---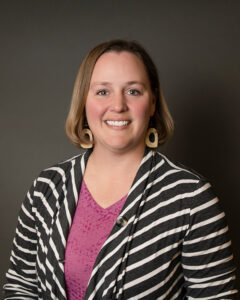 Sarah Dragswiek, LICSW
I was raised in the Twin Cities but attended college and graduate school in Los Angeles, obtaining my MSW from the University of Southern California.  I practiced in Minneapolis for 10 years at Washburn Center for Children before moving to Grand Marais with my husband and two sons in June 2016.  The North Shore has been a favorite place of ours to visit for years, and I am so excited to now call it home.
---
Pharmacists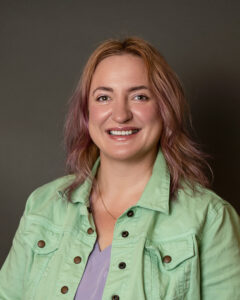 Anna Krevechenko, PharmD
I graduated from the University of Minnesota Pharmacy School in 2020. I have been a Pharmacist in charge at SMC since May 2021. I enjoy being a part of the Grand Marais community, recognizing patient's needs, improving their experience and outcomes, addressing healthcare issues, challenges and struggles. Pharmacy is my passion, and also my second career. I was born and raised in Ukraine, where I have earned a Master degree in International Economics and Law.
As a healthcare professional, I am able to adapt, recognize and acknowledge the existence of other cultures by creating an interactive environment with patients. Outside of work I enjoy spending time with my family. I love culinary arts, knitting and crochet, fishing and kayaking.
---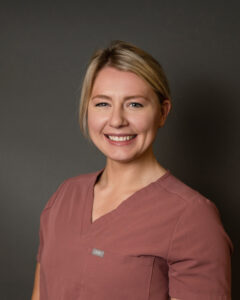 Rachel Theismann, PharmD
I started at Sawtooth Mountain Clinic in the spring of 2022. I graduated with my PharmD at the University of Minnesota Pharmacy School-Duluth campus. Throughout pharmacy school I developed a particular interest in rural healthcare, so I am thrilled to be here serving our small community.
---
Sawtooth Mountain Clinic is a 501(c)(3) nonprofit organization.

Learn more about vaccinations, masking policy, testing and treatment
Click Here »