International Walk/Bike to School Day
October 10, 2018 @ 7:30 am

-

8:00 am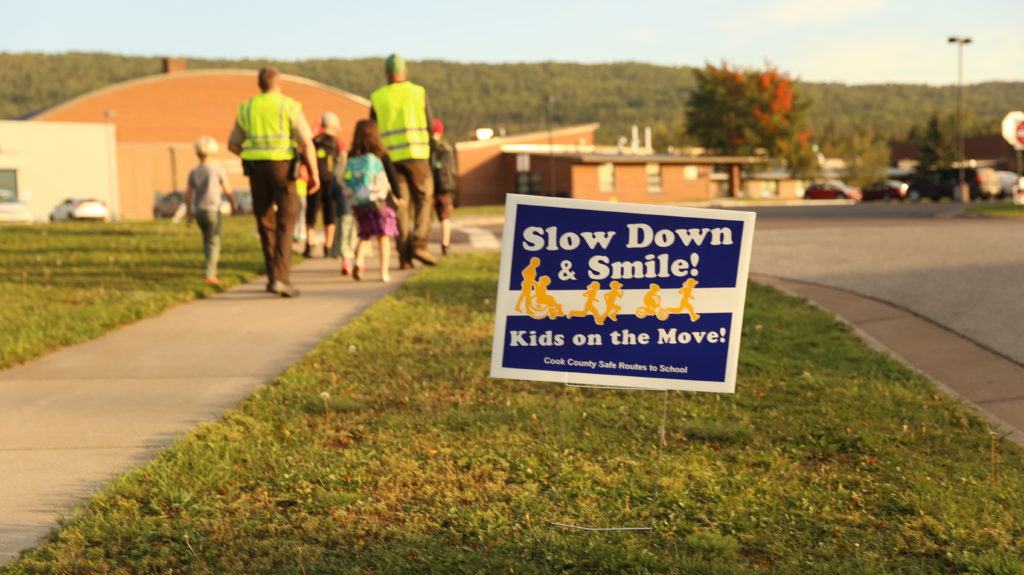 :

:

International Walk/Bike to School Day
International Walk/Bike to School Day
Join the Safe Routes to School Committee for International Walk to School Day on Wednesday, October 10th! Law enforcement and community volunteers will be accompanying the Walking School Buses to both ISD 166 and Great Expectations School on the three routes. Studies have found that physical activity, such as walking or biking to school, allows students to concentrate better during the school day. So what better way to start the day than joining in!
All students are welcome. Parents and caregivers are also welcome but not required to walk with their student. If your student normally gets a ride to school, come in a little early and walk or bike with the Walking School Bus from one of the starting locations on October 10th: the Cook County Courthouse (7:30 am departure), Birchwood Apartments (7:40 am departure), or County Road 7 and 7th Ave. East (7:40 am departure). Students are welcome to join along the route or meet at the starting location (see map for routes).
For more information or to volunteer, contact Safe Routes to School Coordinator Maren at maren@sawtoothmountainclinic.org or 218-387-2330. Download an event flyer here.